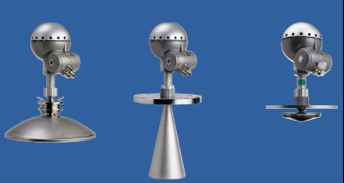 PRO Radar Gauges (TRL2 Protocol) >>
TankRadar Pro is a powerful multi-purpose radar level gauge for all types of applications, and it is an excellent choice for inventory control. The radar level gauge has an accuracy of ± 3 mm (0.12 in.).It is available with a wide range of antennas for various applications. In addition to measuring level, TankRadar Pro is also approved as an overfill protection device. The system includes products for level and temperature measurement.
TankMaster Tank Gauging Software >>
TankMaster is a powerful easy-to-use Windows-based inventory management software package. It provides configuration, service, setup, inventory and custody transfer functions for Rosemount tank gauging systems. There is also a web version available, TankMaster.net. With TankMaster.net it is possible to get an automatic real-time inventory overview of a tank farm via intranet or any PC with internet access.
Wireless Tank Gauging System >>
The Rosemount Tank Gauging system supports the Emerson's Smart Wireless solution, which is based on IEC 62591 (WirelessHART), the industry standard for wireless field networks. Greatly reducing field wiring leads to large savings in infrastructure, design and labor required for installation and commissioning. No hot work is required and production downtime is minimized. Wireless tank gauging allows for cost savings up to 70%. The wireless system can in addition to level also be equipped with pressure and temperature measurement devices. It can also be combined with a traditional wired system.
Discuss Auto Tank Gauging in Pakistan with Nazir Baig today at nazir.baig@pearl-pk.com
Copyright © 2014 Em. All Rights Reserved.
Best viewed in Firefox 2.0 & above | Internet Explorer 7.0 & above.