Vibrating Fork Level Switch >>
The Rosemount line of liquid level switches work for high and low alarms, overfill protection, pump control and more. For high and low alarms, overfill protection, pump control, including wide pressure and temperature requirements, and hygienic applications. Flexible mounting. Immune to changing process conditions and suitable for most liquids.
Ultrasonic Transmitters >>
Top mounted non-contacting level measurement in open and closed tanks, wet wells and open channel flow measurement. Reliable and cost-effective. Unaffected by fluid properties (density, viscosity, liquid surface, and corrosiveness). Intrinsically safe versions for hazardous area use.
5708 Series 3D Solids Scanners >>
The Rosemount 5708 Series 3D Solids Scanners use a multiple point measurement technology. It measures volume and level of bulk solids and powders – regardless of material type, product characteristics, storage silo type, size, or harshness of the storage environment. It also enables the 3DVision software to generate the 3D visualization of the material. The acoustic waves combined with self-cleaning capabilities prevent material from adhering to the internal workings of the antenna array, ensuring long-term reliable performance with very low maintenance requirements, regardless of harsh dusty conditions.
Mobrey Level Measurement & Control >>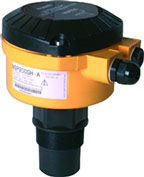 Mobrey process instrumentation has provided industry with reliable measurement and control of liquids, gases and dry products for more than 100 years. This broad range of high quality products is designed for optimization of plants and processes through monitoring and control of level and flow.
Magtech Magnetic Level Indicators & Magnetostrictive Transmitters >>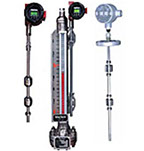 Reliable, low maintenance, redundant measurements are vital to the efficiency of your operation, so you need time tested solutions. Magtech level instruments complement the Rosemount product portfolio and have served the process industry for over 25 years with flexible and creative solutions for a wide variety of applications. Test, inspection and certification are increasingly important, and managing complex requirements reliably in today's safety conscious environment is a strength of the Magtech brand.
Copyright © 2014 Em. All Rights Reserved.
Best viewed in Firefox 2.0 & above | Internet Explorer 7.0 & above.