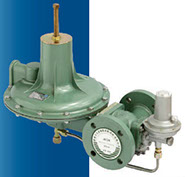 JEON Regulators >>
JEON was founded in 1992 and was acquired by Emerson Asia Pacific Pvt Limited in 2004. JEON is one of the leading manufacturers of natural gas regulators and skid systems. JEON provides pressure regulating products and services tailored to the natural gas industry, especially focused towards transmission and distribution of natural gas. JEON regulators for natural gas distribution systems can help optimize human & capital assets, improving productivity, savings and safety. JEON regulators are built to ensure the constant and safe delivery of natural gas with lesser line losses and cost efficiency.
TESCOM High Pressure Regulators >>
The TESCOM brand delivers a wide range of standard and custom engineered regulators for Multi-purpose, High purity & Medical gases. You can count on expert application and customer support ranging from high tech complex projects to simple industrial applications pertaining to pressure reducing and Relief/Back-pressures. Close collaboration between worldwide design and manufacturing groups ensure the usage of state-of-the-art production technologies to provide the innovation and highest quality product that TESCOM customers have come to expect.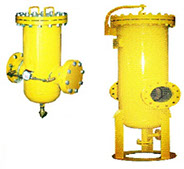 GL Series Filters >>
GL Series gas filter mainly used in gas stations, city gates stations and various gas equipment for purification and filtration of Natural gas, Manufactured gas, Liquefied petroleum gas, and other process gases. Due to high intensity, indefectible, Stainless Steel filter material it offers long term use span. Large filtration area gives higher precision, easy cleaning, maintenance and installation. GL Series Filters are available in various sizes i.e. DN50, DN65, DN80, DN100, DN125, DN150, DN200, DN250, DN300, and in configurations of Plane Connect, Right-Angle, Stand-up Seat.
Discuss Fisher Regulators in Pakistan with our Fisher specialist Nazir Baig today at nazir.baig@pearl-pk.com
Copyright © 2014 Em. All Rights Reserved.
Best viewed in Firefox 2.0 & above | Internet Explorer 7.0 & above.